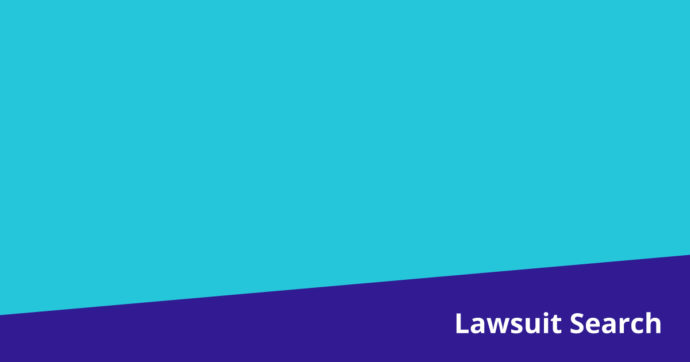 By using our Lawsuit Search app, you will be able to search for parties in a lawsuit from the following Malaysian court records. The court records consist of cases from the year 2017 to the end of last month, but we may not have records of older cases for courts which are newly added.
Records are only updated on a monthly basis at the end of the month. You can see the dates on the Status widget on the right sidebar (desktop) or at the bottom page (mobile).
However, we do not represent our records to be the complete or accurate Court records. We disclaim any liability or losses caused by the the provision of such information and/or the reliance of the same by your goodself.
Peninsular Malaysia Courts Records
Alor Gajah Court Complex – Magistrate Court Civil
Alor Gajah Court Complex – Sessions Court Civil
Alor Setar Court Complex – High Court Civil
Alor Setar Court Complex – Magistrate Court Civil
Alor Setar Court Complex – Sessions Court Civil
Ampang Court Complex – Magistrate Court Civil
Ampang Court Complex – Sessions Court Civil
Bachok Court Complex – Magistrate Court Civil
Bahau Court Complex – Magistrate Court Civil
Balik Pulau Court Complex – Magistrate Court Civil
Baling Court Complex – Magistrate Court Civil
Baling Court Complex – Sessions Court Civil
Bandar Baharu Court Complex – Magistrate Court Civil
Bandar Baru Bangi Court Complex – Magistrate Court Civil
Bandar Baru Bangi Court Complex – Sessions Court Civil
Batu Gajah Court Complex – Magistrate Court Civil
Batu Gajah Court Complex – Sessions Court Civil
Batu Pahat Court Complex – Magistrate Court Civil
Batu Pahat Court Complex – Sessions Court Civil
Bentong Court Complex – Magistrate Court Civil
Besut Court Complex – Magistrate Court Civil
Besut Court Complex – Sessions Court Civil
Bukit Mertajam Court Complex – Magistrate Court Civil
Butterworth Court Complex – High Court Civil
Butterworth Court Complex – Magistrate Court Civil
Butterworth Court Complex – Sessions Court Civil
Cameron Highlands Court Complex – Magistrate Court Civil
Dungun Court Complex – Magistrate Court Civil
Gemas Court Complex – Magistrate Court Civil
Gerik Court Complex – Magistrate Court Civil
Gua Musang Court Complex – Magistrate Court Civil
Gua Musang Court Complex – Sessions Court Civil
Gurun Court Complex – Magistrate Court Civil
Ipoh Court Complex – High Court Civil
Ipoh Court Complex – Magistrate Court Civil
Ipoh Court Complex – Magistrate Court Execution
Ipoh Court Complex – Sessions Court Civil
Ipoh Court Complex – Sessions Court Execution
Jasin Court Complex – Magistrate Court Civil
Jawi Court Complex – Magistrate Court Civil
Jelebu Court Complex – Magistrate Court Civil
Jeli Court Complex – Magistrate Court Civil
Jerantut Court Complex – Magistrate Court Civil
Jitra Court Complex – Magistrate Court Civil
Johor Bahru Court Complex – High Court Civil
Johor Bahru Court Complex – High Court Family
Johor Bahru Court Complex – Magistrate Court Civil
Johor Bahru Court Complex – Sessions Court Civil
Kajang Court Complex – Magistrate Court Civil
Kajang Court Complex – Sessions Court Civil
Kampar Court Complex – Magistrate Court Civil
Kangar Court Complex – High Court Civil
Kangar Court Complex – Magistrate Court Civil
Kangar Court Complex – Sessions Court Civil
Kemaman Court Complex – Magistrate Court Civil
Kemaman Court Complex – Sessions Court Civil
Kluang Court Complex – Magistrate Court Civil
Kluang Court Complex – Sessions Court Civil
Kompleks Mahkamah Klang – High Court Civil
Kompleks Mahkamah Klang – Magistrate Court Civil
Kompleks Mahkamah Klang – Sessions Court Civil
Kota Bharu Court Complex – High Court Civil
Kota Bharu Court Complex – High Court Execution
Kota Bharu Court Complex – Magistrate Court Civil
Kota Bharu Court Complex – Magistrate Court Execution
Kota Bharu Court Complex – Sessions Court Civil
Kota Bharu Court Complex – Sessions Court Execution
Kota Tinggi Court Complex – Magistrate Court Civil
Kota Tinggi Court Complex – Sessions Court Civil
Kuala Berang Court Complex – Magistrate Court Civil
Kuala Kangsar Court Complex – Magistrate Court Civil
Kuala Kangsar Court Complex – Sessions Court Civil
Kuala Krai Court Complex – Magistrate Court Civil
Kuala Kubu Bharu Court Complex – Magistrate Court Civil
Kuala Kubu Bharu Court Complex – Sessions Court Civil
Kuala Lipis Court Complex – Magistrate Court Civil
Kuala Lumpur Court Complex – High Court (Execution Division)
Kuala Lumpur Court Complex – High Court Civil
Kuala Lumpur Court Complex – High Court Commercial
Kuala Lumpur Court Complex – High Court Family
Kuala Lumpur Court Complex – High Court Insolvency
Kuala Lumpur Court Complex – High Court Special Powers Division
Kuala Lumpur Court Complex – Magistrate Court Civil
Kuala Lumpur Court Complex – Sessions Court Civil
Kuala Nerang Court Complex – Magistrate Court Civil
Kuala Pilah Court Complex – Magistrate Court Civil
Kuala Pilah Court Complex – Sessions Court Civil
Kuala Selangor Court Complex – Magistrate Court Civil
Kuala Selangor Court Complex – Sessions Court Civil
Kuala Terengganu Court Complex – High Court Civil
Kuala Terengganu Court Complex – High Court Execution
Kuala Terengganu Court Complex – Magistrate Court Civil
Kuala Terengganu Court Complex – Magistrate Court Execution
Kuala Terengganu Court Complex – Sessions Court Civil
Kuala Terengganu Court Complex – Sessions Court Execution
Kuantan Court Complex – High Court Civil
Kuantan Court Complex – Magistrate Court Civil
Kuantan Court Complex – Sessions Court Civil
Kulai Court Complex – Magistrate Court Civil
Kulim Court Complex – Magistrate Court Civil
Kulim Court Complex – Sessions Court Civil
Langkawi Court Complex – Magistrate Court Civil
Langkawi Court Complex – Sessions Court Civil
Lenggong Court Complex – Magistrate Court Civil
Machang Court Complex – Magistrate Court Civil
Malacca Court Complex – High Court Civil
Malacca Court Complex – High Court Family
Malacca Court Complex – Magistrate Court Civil
Malacca Court Complex – Sessions Court Civil
Maran Court Complex – Magistrate Court Civil
Marang Court Complex – Magistrate Court Civil
Mersing Court Complex – Magistrate Court Civil
Muar Court Complex – High Court Civil
Muar Court Complex – Magistrate Court Civil
Muar Court Complex – Sessions Court Civil
Palace Of Justice – Court of Appeal Civil
Palace Of Justice – Federal Court Civil
Palace Of Justice – High Court Practicing Certificate Department
Pantai Remis Court Complex – Magistrate Court Civil
Parit Buntar Court Complex – Magistrate Court Civil
Parit Court Complex – Magistrate Court Civil
Pasir Mas Court Complex – Magistrate Court Civil
Pasir Mas Court Complex – Sessions Court Civil
Pasir Puteh Court Complex – Magistrate Court Civil
Pekan Court Complex – Magistrate Court Civil
Pengerang Court Complex – Magistrate Court Civil
Pengkalan Hulu Court Complex – Magistrate Court Civil
Petaling Jaya Court Complex – Magistrate Court Civil
Petaling Jaya Court Complex – Sessions Court Civil
Pontian Court Complex – Magistrate Court Civil
Port Dickson Court Complex – Magistrate Court Civil
Pulau Pinang Court Complex – High Court Civil
Pulau Pinang Court Complex – High Court Family
Pulau Pinang Court Complex – Magistrate Court Civil
Pulau Pinang Court Complex – Sessions Court Civil
Putrajaya Court Complex – Magistrate Court Civil
Raub Court Complex – Magistrate Court Civil
Raub Court Complex – Sessions Court Civil
Rembau Court Complex – Magistrate Court Civil
Rompin Court Complex – Magistrate Court Civil
Segamat Court Complex – Magistrate Court Civil
Segamat Court Complex – Sessions Court Civil
Selama Court Complex – Magistrate Court Civil
Selayang Court Complex – Magistrate Court Civil
Selayang Court Complex – Sessions Court Civil
Sepang Court Complex – Magistrate Court Civil
Sepang Court Complex – Sessions Court Civil
Seremban Court Complex – High Court Civil
Seremban Court Complex – High Court Family
Seremban Court Complex – Magistrate Court Civil
Seremban Court Complex – Sessions Court Civil
Seri Manjung Court Complex – Magistrate Court Civil
Setiu Court Complex – Magistrate Court Civil
Setiu Court Complex – Sessions Court Civil
Sg. Siput Court Complex – Magistrate Court Civil
Sik Court Complex – Magistrate Court Civil
Slim River Court Complex – Magistrate Court Civil
Sultan Salahuddin Abdul Aziz Shah Complex – High Court Civil
Sultan Salahuddin Abdul Aziz Shah Complex – High Court Family
Sultan Salahuddin Abdul Aziz Shah Complex – Magistrate Court Civil
Sultan Salahuddin Abdul Aziz Shah Complex – Sessions Court Civil
Sungai Besar Court Complex – Magistrate Court Civil
Sungai Petani Court Complex – High Court Civil
Sungai Petani Court Complex – Magistrate Court Civil
Sungai Petani Court Complex – Sessions Court Civil
Taiping Court Complex – High Court Civil
Taiping Court Complex – Magistrate Court Civil
Taiping Court Complex – Sessions Court Civil
Tampin Court Complex – Magistrate Court Civil
Tanah Merah Court Complex – Magistrate Court Civil
Tangkak Court Complex – Magistrate Court Civil
Tanjung Malim Court Complex – Magistrate Court Civil
Tapah Court Complex – Magistrate Court Civil
Telok Datok Court Complex – Magistrate Court Civil
Teluk Intan Court Complex – Magistrate Court Civil
Teluk Intan Court Complex – Sessions Court Civil
Temerloh Court Complex – High Court Civil
Temerloh Court Complex – Magistrate Court Civil
Temerloh Court Complex – Sessions Court Civil
Tumpat Court Complex – Magistrate Court Civil
Yan Court Complex – Magistrate Court Civil